Here at Carers Support West Sussex (CSWS), we completely understand that everyone will experience their own unique journey in coping with loss. At the same time, we believe that connecting with others in a similar situation will provide you with a sense of support and a means of developing your own coping strategy. For this reason, CSWS have developed a series of early bereavement workshops to help those currently in this situation.
Who are these workshops for?
These workshops are a free service available to:
Carers registered with Carers Support West Sussex *
Those over the age of 60 years
Those who have experienced bereavement within the past six months.
*If you are a carer not currently registered with CSWS, there is the option for an interim quick registration to take place. This will enable us to pass your contact details onto the workshop facilitator. At a later date, you will be offered the opportunity to complete a full registration. There are many benefits of registering with CSWS, which one of our friendly team can explain to you. If you are looking to register now, please do so here.
Benefits of attending our Bereavement Workshops
Attending these workshops will provide you with an opportunity, in a confidential space to:
Feel supported by an experienced and insightful workshop host and Support workers
Listen to and share with others – thoughts, feelings and experiences of living with your grief
Talk openly and honestly without fear of judgment or disapproval
Be with others with a common bond
Feel supported in exploring possibilities and opportunities for the future
Create coping strategies to support you with your loss
Have a greater awareness of what support and resources are available and how to access these, moving forward
Feel supported and empowered to make choices that are right for
Workshop delivery
The two-part workshops will run from November 2020 through to February 2021. Each group will have a maximum of eight carers attending. We have deliberately kept group numbers small to create a comfortable environment to share experiences and allow enough time for everyone's input.
The workshops have been designed and will be delivered by Michelle Butler, a BACP accredited Counsellor, Supervisor and Assessor with over 13 years professional experience. Michelle will be supported by a team of CSWS Carer Wellbeing Workers/Volunteers.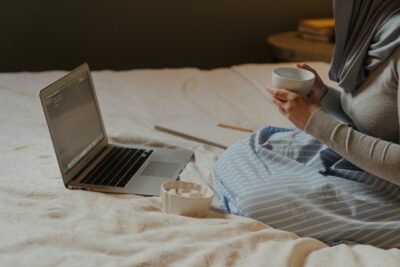 Each two hour workshop will be hosted online, via Zoom. We are able to provide digital support for attendees should they have any connectivity issues prior to accessing these workshops.
First workshop
The first session involves a presentation exploring the five stages of grief. This will provide great insight into the emotions you may be experiencing. Sometimes having that level of understanding gives comfort in the knowledge you are not alone in how you are feeling.
Second workshop
The second session will begin with an opportunity for the group to share any reflections from the first meeting. The focus of this session will be to create an emotional toolkit as a group which can be taken away for individual use and by others who are bereft. Time and space will be available for discussion and sharing experiences.
Workshop dates
Thursday 26th November 2020 2 – 4 pm  and  Thursday 17th December 2020 2 – 4 pm
Thursday 7th January 2021 2 – 4 pm and Wednesday 27th January 2021 2 – 4 pm
Thursday 21st January 2021 2 – 4 pm and Wednesday 10th February 2021 2 – 4 pm
How do I register?
Taking the first step can sometimes be the hardest. With this understanding, Carers Support West Sussex have made the enrolment to access these workshops quick and easy.
You can either call 0300 028 8888 or email info@carerssupport.org.uk expressing your interest in registering for the Bereavement Workshops.
Carers Support West Sussex will allocate places on a first come basis. Once the workshop capacity has been reached, a wait list will be created to inform those of any spaces becoming free.
Bereavement Workshops (FAQ's)
You may have some questions about the workshops and what you can expect. Here are some answers to Frequently Asked Questions (or FAQ's). These FAQ's apply only to the Bereavement Workshops and no other workshop/event that Carers Support West Sussex is offering.
How do I know if these workshops are right for me?
The bereavement workshops may not be suitable for everyone recently bereaved. Therefore, a suitability assessment will be undertaken initially to identify if this support environment is appropriate for you at this time. If it is determined that you would benefit from a different form of emotional support, then a support worker will signpost other options for you to consider.
How many workshops do I have to attend?
The offer is for a two-part bereavement workshop, each lasting two hours with a three-week break between each one This is in addition to the initial 30 minute suitability assessment prior to a place being allocated.
How will I access the workshops?
The workshops will take place via Zoom. You will need a device to access the Zoom platform i.e.: Computer, Laptop, Tablet. If you have any connectivity issues or would like some guidance on how to use and access Zoom, we are able to offer you some support via our Digital Champions Team. Just call our help line, 0300 028 8888 to let us know you need help.
Are the workshops free?
Yes, these are free workshops offered to carers registered with Carers Support West Sussex. Funding for this scheme originated from the Carers Trust to enable Carers Support West Sussex to offer this support.
What about confidentiality?
All counsellors are bound by a legal duty of confidentiality to protect any personal information they encounter and that you may share. However, if there is a concern for someone's safety, the Workshop Facilitator (Michelle) will refer any safeguarding concerns to Carers Support West Sussex or the Police if there is an immediate risk of harm or danger disclosed.
How will I know if attending these workshops has helped me?
You are the person best placed to know if and how these workshops will help you during your bereavement. To help you measure the improvements to your wellbeing and emotional resilience, there will be a pre and post workshop questionnaire. This will provide you with tangible evidence of the positive impact made by the workshop sessions
Is the counsellor qualified?
Yes, Michelle Butler has over 13 years' experience and a BACP accredited Counsellor, Supervisor and Assessor.
If you have any further questions, please contact Carers Support West Sussex on 0300 028 8888 or email info@carerssupport.org.uk
Resources