Come and work for a charity where 100% of staff feel as if they have a positive impact on people's lives. We particularly welcome applications from people from a wide range of diverse backgrounds, cultural communities including those with care responsibilities. If you would like any of our recruitment documents sent to you in a different format eg large text, please contact us by email HR@carerssupport.org.uk
Trustee Roles (Voluntary)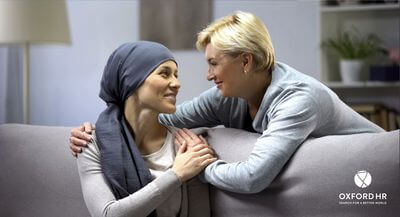 Chair Role
We are seeking an experienced individual, who can galvanise the Board, provide strong strategic direction, support, challenge our Leadership Team and champion our work, to join us as the Chair of Trustees. The ideal candidate will be someone who has performed a Chair role before and has extensive experience of governance and risk management. Ideally, you will have an appreciation and understanding of the Care Sector and be able to navigate the local and health authority context. We are seeking someone who will leverage their wealth of experience on behalf of Carers Support West Sussex, ensuring robust and structured governance, promoting open and fruitful dialogue, but also being unafraid to provide challenge where necessary.
Finance Trustee role
We are seeking an experienced individual, who can provide financial, strategic advice and guidance to join our Trustee Board as a Finance Trustee. Ideally, this should be someone who brings a blend of experience at the Chief Financial Officer (CFO), Finance Director or similar level, with added exposure to the full gamut of operations and strategy, in a comparable organisation in the charity, private or public sector. The Finance Trustee will work in close collaboration with the Charity's external stakeholders and the Trustee Board. The individual will engage the Board, with all aspects of finance and risk management, to support the provision of strong strategic direction, guide our leadership team and champion our work.