Have you heard the saying 'By failing to prepare, you are preparing to fail'? Of course, no one wants to fail, so to help you triumph during the winter months, we have formulated a 'prepare' checklist: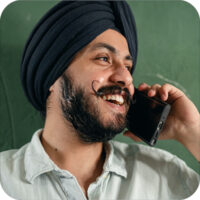 If you are providing necessary care to an adult over the age of 18, you may be entitled to a full Carer Assessment regardless of the number of hours of care and type of care you provide. This includes if you care part time or do not live with the person you care for. There are so many positive outcomes of having a carer assessment with one of our friendly team. All it takes is a phone call to 0300 028 8888. Watch this video to see how an assessment could help you.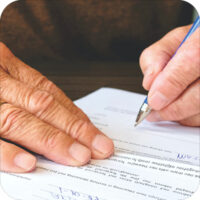 Have you thought about what would happen to your cared for if you had an unplanned admission into hospital following an accident? To put your mind at rest, should an emergency occur, a contingency plan will provide information so the person you are caring for is supported at the earliest opportunity. Our wellbeing workers can help you complete a form or you can download one from our website. What this video to find out more about contingency planning..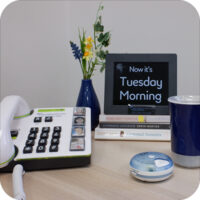 Do you have the right equipment?
Are you are caring for someone with mobility issues? Do you have worries that medication is being taken correctly? We have a team of experts who will assess the type of equipment to help improve independence, safety and wellbeing. The use of equipment and technology can really help you in your caring role.
"The monitor you have provided has helped me to go about my everyday chores and keep a good eye on my husband at the same time."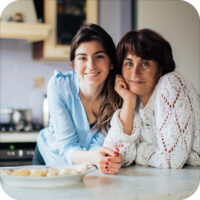 Identifying yourself as a carer
Does your GP know you are a carer? If you inform your GP you are a carer, this will be added to your notes and will entitle you to flexible appointments and other help to support you in your caring role.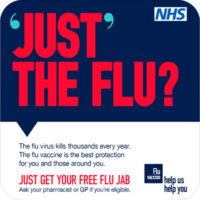 Help protect yourself and others with the flu vaccine
The flu virus kills 11,000 people and hospitalises tens of thousands more in England in an average year. But this is anything but an average year. As a carer, if you catch the flu and become too ill to leave home, it may be more difficult or impossible for you to continue looking after the person you care for.
If you receive a Carer's Allowance, you are eligible for a free flu jab on the NHS. You will also be eligible if you are the primary carer for someone who can't look after themselves. You may still be eligible even if you don't live with the person you care for. The flu vaccine is available at GP surgeries, pharmacies and may be offered in some hospital settings. Book to have yours now.
Take a look at why Mark is having his flu vaccine below or on our YouTube channel here. Whilst the threat may be invisible, the protection is clear. Help protect yourself and others with the flu vaccine.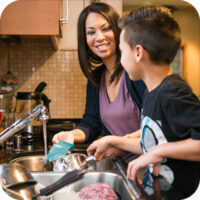 Are you aware of the support available to you?
Knowledge is power and we want to ensure you are aware of the support available to you as a carer, at the right time and at the right place, so you can access as soon as you need it. We understand research can be time consuming, so give us a call so we can pinpoint what you need. We will provide guidance on the best options for your situation. Whether that is help with hospital admission and discharge or how to access food bank services, we can support you.