With reports of nearly one in five daily drinkers increasing their alcohol consumption, chances are you will be affected in some way by alcohol or drug misuse. At Carers Support West Sussex we understand the effects this can have on your wellbeing. If you are feeling alone or just want some help, we encourage you to contact us today. We provide confidential support to all.
As part of the offer, we are running some workshops during Alcohol Awareness week. The aim is to provide you with some tools to help you in your caring role. As the old saying goes 'Knowledge is power'. Or, it might be you simply have some questions, in which case, our Q&A session would be perfect.
We ask that you are registered with us as a family of friend carer to take part in these events. We remind participants how to remain anonymous should they wish when joining our sessions, and ask you to abide by our carer agreement, including confidentiality, helping to make each session a safe place.
We encourage you to book your place for these events as spaces are limited and our events tend to sell out quickly.
If you wish to register with Carers Support West Sussex, you can do so here:

---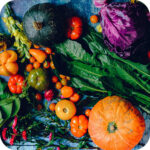 Food for Good Moods
12:45 – 14:00
There is a lot of evidence showing that food plays a major role in your overall mental health by helping to reduce stress, ease anxiety and even manage depression.
We all know that reducing processed foods such as refined fats, sugar and alcohol is good for us. But what foods can make serotonin (one of the major happy hormones)? And what other foods should you be eating to make sure it gets into the brain?
---

---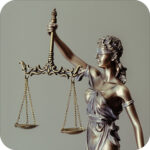 Criminal Justice System and Carers
9:45 – 11:30
Connecting families and friends with a loved one in the criminal justice system. Sussex Prisoners' Families offers support to local families in coping emotionally and practically with the imprisonment of a loved-one.
This session will cover: an overview of the services available to you, a real-life story of a family member sharing their experience so you can relate to others in this position and a Q&A forum for any queries to be posed and answered in a safe and confidential environment.
---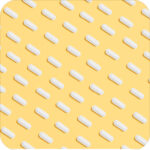 Awareness of Drugs and Alcohol misuse | An information session for families and friends (carers)
13:45 – 15:30
By attending this workshop, you will come away with a basic understanding of how drugs affect both the mind and body. There will be an overview of some of the more commonly used substances and a look at the individual effects.
This will lead on to explore the reasons people use drugs and how to spot misuse through knowledge of the signs and symptoms. Now with this information, the next step is to find out where to go for support and the kind of help available, this along with tips on what you can do will conclude the session.
---

---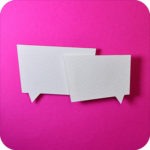 Drugs and Alcohol Misuse Questions and Answer Session
13:45 – 15:30
Have you wondered why people take drugs? Is there anything that can be done to reduce the chance of this happening in the first place? What can I do to help my son/daughter to recover from their addiction/dependency?
There are always so many questions, which is why we thought we would run this Q&A session in a safe, confidential and anonymous online environment.
---

---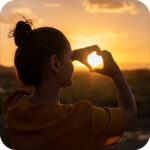 'Get a Life' Workshop
9:45 – 11:30
The 'Get a life' workshop will explore limiting self-beliefs and stuck patterns of behaviour sometimes created by those caring for people with alcohol or drug dependency. These patterns of behaviours may prevent the carer from having the life they want to lead. To overcome this, the 'Get a life' workshop will provide the opportunity for you to come away with their own action plan to make more space in their life whilst building self-esteem.
---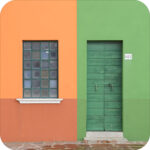 Your Stuff…My Stuff
13:45 – 15:30
When looking after someone who might, because of their illness or condition, lose the capacity to take care for themselves, it can be difficult to create and maintain healthy boundaries. Boundaries are important for building trust and confidence, creating safety and security, as well as helping people maintain their identity.
In this workshop, we will explore more about how to maintain boundaries, and ways to recognise boundaries being broken and how to re-establish or re-assert those boundaries.
---