Each year Carers Rights Day brings organisations together to help carers in the local community know their rights and find out how to get the help and support they are entitled to.
This year Carers Rights Day is 25 November 2021.
---
About Carers Rights Day
Whether you are a new carer or have been caring for someone for a while, we believe that it's important that you understand your rights and are able to access the support that is available to you as soon as you need it. Each year, Carers Rights Day helps us:
ensure carers are aware of their rights
let carers know where to get help and support
raise awareness of the needs of carers.
To this end we are running some workshops throughout the day, including a carer benefits info session and a self-advocacy workshop.
We encourage you to book your place for these events as spaces are limited and our events tend to sell out quickly.
Digital Support to join online events
Are you unsure how to join the online sessions? We could help you with the following to enable you easy access. Learn how to:
download and use zoom to access the online sessions
mute audio and turn of the video
use the chat box
dial in to the session using your telephone only (no Wi-Fi or computer needed)
We can help you to practice this prior to the event so that you feel confident to join the session either by phone or tablet/laptop.To request support from the Digital Champions Service please call 0300 028 8888 or email volunteering@carerssupport.org.uk
We have prepared a resource for Young Adult Carers (YAC) outlining your rights to benefits, housing, employment and how to receive a Carer Assessment:
If you wish to register with Carers Support West Sussex, you can do so here:
---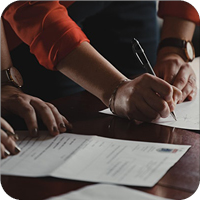 Legal Workshop by Bennett Griffin LLP
10:30 – 11:30
The problem is, 'we don't know, what we don't know' and for most of us, entering the legal world can be a bit daunting. But this is what the experts are for.
Bennett Griffin have kindly offered their time to deliver this workshop to better inform carers about how to prepare for the uncertainties in life for them and the cared for. With the use of real-life case studies, Amanda Attrell of Bennett Griffin will guide you through the legal options available when it comes to planning for the future.
Join us for a fascinating workshop, as we touch the tip of the iceberg but will give a great starting point for creating choice, not chance when it comes to legalities.
---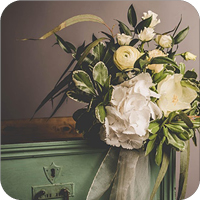 Funeral Planning as Part of Care
11:00 – 12:00
Introducing, an often difficult topic to discuss with family and/ or friends: funeral planning. By attending this workshop, you will learn about decisions which need prior thought and some great tips on how to broach this topic without feeling awkward. After the presentation, there will be an opportunity for questions.
The talk will cover:
Decisions which can be made about funerals in advance, and options to discuss
How to open a conversation about funerals, and where to record your wishes
Resources available to support you
Funeral pricing – the difference between purchasing a plan in advance versus waiting for when the funeral is arranged
---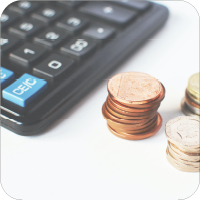 Carer Benefit Q & A Session
Slot 1: 12:30 - 1:30 PM
Slot 2: 17:00 - 18:00 PM
Slot 3: 18:30 - 19:30 PM
The world of benefits can be a complex maze in which to navigate. So, to help unravel that path, our Carer Benefits advisor, Martin Yarde, will be running a few question and answer workshops throughout the day. By attending one of the workshops, you will be able to ask any queries you have around the topic of benefits from the comfort of your own home.
Martin will be delighted to answer any questions about Carers Allowance, Personal Independence Payment (PIP), Disability Living Allowance (DLA), Universal Credits and other benefits too. Join us for what will be an informative and demystifying session about benefits.
---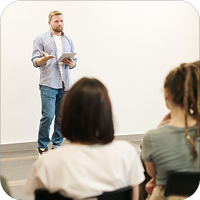 Speak Clearly - Communication with Professionals
14:00 – 15:30
This workshop will enable carers to begin to look at their communication skills and the power of language whilst speaking with professionals.
The interactive workshop will cover
Verbal and non – verbal communication such as speaking, body language and building rapport
Understanding the important principles of a clear yes and no
Techniques from Neuro linguistic programming (NLP)
Exploring listening skills such as active listening
Exploring passive and aggressive behavioural traits
Assertiveness and speaking up for your loved ones wants and needs
---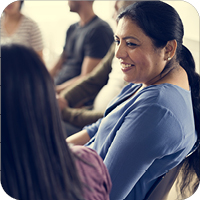 Speaking on behalf of your cared for
15:45 – 16:45
This workshop, delivered by Healthwatch, looks to explore the barriers people can sometimes experience when they need to advocate or speak on behalf of the person they care for.
During the session, you will learn about:
Reasons carers find themselves needing to speak on behalf of their cared for.
Why health and care providers are reluctant to talk to carers
Your rights as a carer to have your voice heard
Getting others to recognise your expertise and voice in caring for the person in need of support.
Join us for an informative session in learning how to have your voice heard as a carer.
---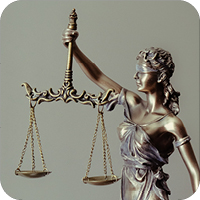 The Care Act & Carers Rights - Unpacking the Jargon
16:00 – 17:30
This session will guide you through how carers are protected in law and why that is important.
By demystifying the terminology and applying it to some case studies, you will gain a clear understanding of your rights. Additionally you will be given an outline of how to assert those rights - with a step-by-step plan.
Finally there are some resources which will be shared via Carers Support to back up your learning and remind you of the important points.