---
About Carers Rights Day
Whether you are a new carer or have been caring for someone for a while, we believe that it's important that you understand your rights and are able to access the support that is available to you as soon as you need it. Each year, Carers Rights Day helps us:
ensure carers are aware of their rights
let carers know where to get help and support
raise awareness of the needs of carers.
The theme for Carers Rights Day 2020 is 'Know Your Rights'
Carers need to know their rights wherever they are in their caring journey: whether they are in the workplace, in a healthcare setting, when interacting with professionals or at home. This Carers Rights Day, we want to empower carers with information and support, so they can feel confident asking for what they need. We also want carers to know how to challenge things when their rights are not being met.
Employment resources for carers from Impact Initiatives and Aldingbourne Trust
We have a Carers Right Day packed with all kinds of informative talks which will help you 'know your rights' as a carer. See below for the event programme and book your place now.

---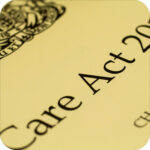 Understanding the Care Act and Carers' Rights
10:00 – 11:00
We will explore the law and how it is supposed to protect carers. With this information you can go into any health and social care professional meeting armoured. We will cover: What rights do carers have? What does the law say? How can carers assert their rights? What stops carers asserting their rights? Trouble-shooting problems and finding solutions.
---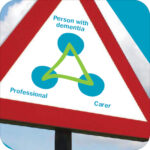 'Triangle of Care' Family & Friend Carers
11:00 – 12:00
Jacqueline Clarke-Mapp, Carer Leader at Sussex Partnership NHS Foundation Trust, will be talking about the 'Triangle of Care' (ToC). This is a national initiative launched by the Carers Trust, and promotes the importance of involving family and friend carers, to improve services and patient care. Afterwards Jacqueline will be joined by Carers Support Mental Health Carer Wellbeing Workers who will facilitate a live Q & A session answering carers' questions.
---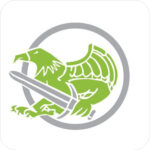 Legal Workshop by Bennett Griffin LLP
13:00 – 14:30
Bennett Griffin have kindly offered their time to deliver this workshop to better inform carers about how to prepare for the uncertainties in life for them and the cared for. With the use of real-life case studies, Ian Macara of Bennett Griffin will explore how to fact find and quality check sources of information, so you are not left high and dry with one of those 'off the peg' solutions.
---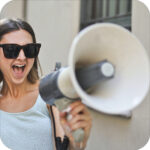 'Speak Up' – How to be assertive
14:30 – 16:00
This 'Speak Up' workshop will explore communication skills and how to have more influence in getting your message across.
Based on key principles from Neurolinguistic Programming (NLP), the workshop will cover building rapport with professionals, assertiveness and how to say 'no'.
---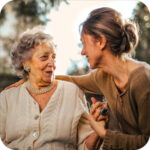 Deprivation of liberty and how it affects carers
15:00 – 16:00
DoLs or Deprivation of Liberty is a topic of great interest to all carers as it covers so many different aspects. As this is such a broad subject, we will explore as an overview of DoLs under the Mental Capacity Act 2005, from the perspective of carers.
You will learn about: deprivation of liberty in the community; deprivation of liberty in care homes and hospitals; and how a carer can safeguard the rights of a person deprived of their liberty, including challenging the deprivation of liberty. Scott Storey, Barrister has agreed to follow this whistle-stop tour with an opportunity for a Q&A session.
---

---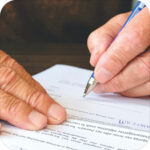 Planning for the Future with Wills and Trusts
10:00 – 11:15
Having an up to date Will in place goes some way to provide for your disabled loved one, however in some cases it has the potential to create further problems. On 2 December, Philip Warford will talk about the options available to protect a disabled person using specialist Wills and Trusts. Philip will explain how you can safeguard means tested benefits and how you can provide financial security for a disabled person as well as the rest of your family, Philip will talk through the different Trust options available, the importance of a Letter of Wishes and choosing the right Trustees.
---